I am taking on new directees at this time. If you live in the Phoenix area, we would meet in person at First United Church of Christ (UCC) Phoenix at 1407 N. 2nd Street downtown.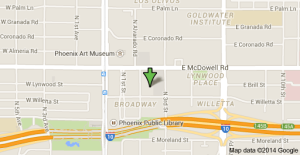 If you are outside the Phoenix metro area we can meet by phone or skype.
I'd love to talk with you about spiritual direction. I may be reached either by phone at 520-971-4724 or by email using the form below.
Thank you for your interest in spiritual direction.