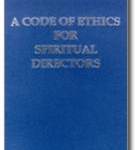 Spiritual directors are ethically bound to confidentiality. This ensures that clients feel safe and are able to share their deepest feelings and most important life experiences. There are, however, some important exceptions to keep in mind.
As an ordained minister, I am required by law to report any and all suspected child abuse, dependent adult or elder abuse. Under AZ law, I must notify the appropriate authorities immediately if and when I suspect a minor, dependent or elder is being abused.
If a client is threatening serious bodily harm to another person or persons, I must notify the police and the intended victim.
If a client is in danger of committing suicide, I will make every effort to get that client to safety.
On a less dire note, but still important, my Code of Ethics as a spiritual director requires that I work periodically with a Supervisor who will help me with concerns I encounter in this ministry. In supervision no names or specific identifying characteristics are shared. Some general content from a session may be shared so that I may learn more about myself and grow as a spiritual director. The content in the case studies I present to the Supervisor are kept in the loop of confidentiality.
If you have questions, please call me at 520-971-4724 or email me at teresa@teresablythe.net.