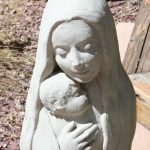 Spiritual direction is about taking time to reflect on your life's journey with someone who provides support and encouragement along the way.
I hope you will enjoy this website about spiritual direction. I have information about one-on-one sessions and group spiritual direction, as well as some free downloadable resources for prayer and reflection. Also, check out my blog Spiritual Direction 101 on Patheos.
If you think spiritual direction may be what you need, contact me for more information. I live in Phoenix, AZ and I do direction by phone, Skype and in person.
Reach me at 520-971-4724, teresa@teresablythe.net or on facebook.
Teresa Blythe proudly celebrates diversity and openly affirms LGBTQ persons.