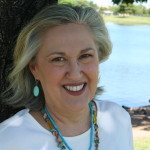 I have the best job in the world–-full time spiritual director, educator and writer. After a career as a radio news journalist, I switched gears and headed for seminary, graduating from San Francisco Theological Seminary (M.Div. and Diploma in the Art of Spiritual Direction) in 2000. Since then, I have been working as a spiritual director for individuals and groups, serving as a discernment facilitator, leading workshops and keynoting conferences on various aspects of contemplative Christian spirituality.
Since moving to Phoenix, I have founded the Phoenix Center for Spiritual Direction, housed at First UCC church in downtown Phoenix. In 2006 I began and continue to work as the Director of the Hesychia School of Spiritual Direction, a formation program for spiritual directors, located at the Redemptorist Renewal Center at Picture Rocks. I also spent 10 years working as a vocational discernment facilitator with young adult mission volunteers for the Presbyterian Church (USA) nationally and for the Tucson Borderlands.
I absolutely love to write. Check out my Patheos blog, Spiritual Direction 101: How to Listen to God, Every Day for more on spiritual direction. If you need a prayer handbook, you might enjoy my 50 Ways to Pray: Practices from Many Traditions and Times (Abingdon Press, 2006). I also co-wrote Meeting God in Virtual Reality: Using Spiritual Practices with Media (Abingdon Press, 2004) and Watching What We Watch: Prime-Time Television Through the Lens of Faith (Geneva Press, 2001). My articles and essays have appeared on Beliefnet.com, in Spirituality & Health magazine and Publishers Weekly.
I am an ordained minister in the United Church of Christ (UCC) specializing in spiritual direction. My ministry of spiritual direction is dedicated to always being open and affirming to LGBTQ persons. I live and work out of Phoenix, AZ.
520-971-4724  teresa@teresablythe.net